Sweetener
MAG
February 28, 2019
I will never forget that sticky summer day
when the sun made your armchair golden
and you shared slices of a distilled past,
an exotic story on an island you called home.

You always smelled like ginger and fruit,
tracking mud in from your garden,
earth from your trees.
Pouring ice cubes into our glasses and
cleaning smeared fingerprints off
the kitchen counter.

How could I know you split your branch
and planted a new tree?
I thought lolos never rose above
like a warm winter day when the snow
starts to melt.
How could I know your family called
your new language
thick and too Western?

You were surrounded by familiars,
those you called brothers
always had bright cheeks and hiccups,
gambling their lives away in cheap casinos.
Sometimes I think of all the titos and titas I'll never know,
those you left in the trees and the ocean.

But now your roots are here, in the house
on Addison,
miles away from any mango tree, in your armchair
before your heart gave out, letting light
spill into the room and sweeten our fruit.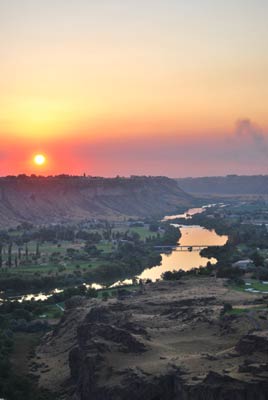 © Jolie R., Henderson,NV