#1 The Light
MAG
February 26, 2019
Hey, kid! Hey you in the midway!
Don't blow your lid ok?
I see, somebody got you wrapped up in what you did or didn't do and you've lost the ability to slay
Hey, kid, it's fine, ok, alright
We may make them sorry without a fight, kid.
And then you and me can make it alright, kid.
And after it all we might catch a glimpse of the light.
What? You've never heard of the Light?
Well damn whatcha been hiding under?
No it's not the thunder and might it's
the Light!
It's not God or Adonai or a floating flaming ball in the sky
It's not the sun or the stars or mars, mars bars, Bruno Mars, sports cars,
Superstars, jam jars, or JZ's bars, kid,
It'll get rid of your scars, kid,
The ones on the inside, when your flipside
When you're sinking under
When you miss your mother
When someone other than your lover kissed you
When your lover says that they never missed you
When someone fills you lover with another's bliss you
Start to feel insane your brain
Your body's mainframe is
Beaten and broken and lame
When you wish it was game
When the one who used to keep you
Just stood you up
They used to bring you up
And now they break you down
When you going downtown and you see a clown dressed in blue
He looks down sees that you're brown and decides to shoot you
And with the last breath you drew
you professed your love for the lover who never truly knew you
Your red alive heart goes cold and blue
Hey, kid it's ok, kid
I never knew that you had been through this, kid
But i've been there too, kid
So lets fight, kid
For what's right, kid
Lets get everybody together and
tell them we're all birds of a feather
Gay, straight, or whatever forever
We'll be the lever that turns the world on
Everyone will be content when we're gone
Hey, kid, you're right, kid
The dream that keeps you alive is the light, kid
I love you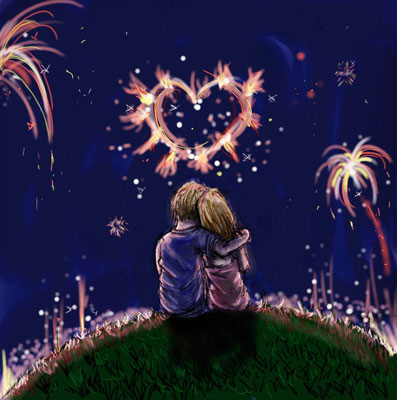 © Carissa G., Aberdeen, WA