The Girl and the Loved Object
January 22, 2019
The object was found on its way to a truck
Full of forgotten
Unwanted things.
A girl picks it up
Looks at the box that held it.
See how her eyes light up
As she reads the words
Painted to the top.
She opens the box.
Take a glimpse as she holds the object
Delicately
In her hand.
She turns a knob on the top right corner
Attempting to turn it on.
The object does not cooperate.
She loves it still.
Her hand moves to the front of the object
Where a cylinder pokes out of the box-like shape.
It wants to capture her art.
She knows it will never do that.
She loves it still.
See how she turns it around in her hand
Inspecting it
She reads the words made in Thailand
On the bottom
And is grateful
For those workers
Who somehow got the object to
Her.
She puts the item back in its original
Hiding place.
Kept inside those layers of painted on cardboard
And styrofoam.
The last she sees of her new object is the word
Nikon.
And she loves it even more.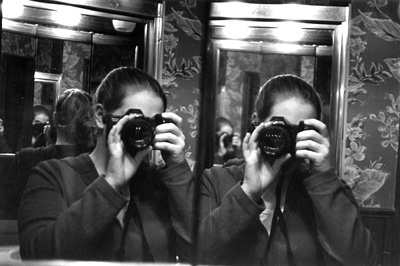 © Natalie D., Marblehead, MA