Comma Splice
MAG
December 31, 2018
We were a run-on sentence,
blurring together but never meant to last,
we were each other's semicolon;

But tonight, you put a period at the end of us,
and none of my exclamation points
could make you take it back.

"I'm sorry," you whispered.
"I love you," I blurted.

And you left it floating between us,
A lingering apostrophe possessing my heart.
So here I am, an escaped comma with nowhere to land.

I think and I drink and my tears plink onto the polaroids and postcards where we wrote our names in ink and you've brought me to the brink of insanity because I don't remember how to unlink myself from you.

(I didn't think the parentheses around us could be broken.
I wish I could see the ending of our quotation mark story,
our split second saga.

Forward slash into tomorrow, and I am on my feet again I'm sure.
I'll walk away from our paragraph,
Indent into a new day...

Tomorrow, I'll backspace this out of my mind
But tonight, [YOU] are in caps lock and I can't change it
Tonight, I am a question mark

and i cant define me without you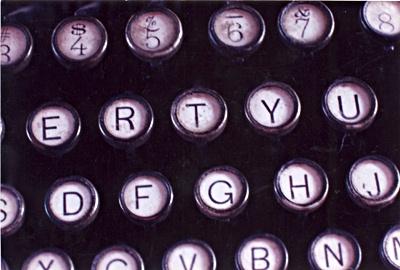 © Mary A., Fullerton, CA