People
December 19, 2018
Your cars are so many pawns creeping over
The checkerboard of Man versus Nature,
Each automobile an assemblage of cold metal and pungent exhaust gas
A diesel-breathed queen ready to pulverize the defenseless
Stags and does of this once-green and blue land
Into still bloody slabs of venison piled upon eloquent silverware
In the "civilized" eateries where you and your sweetheart
Dined under many a tranquil night of velvety black.
You regard the cannibalism of hamsters and mantises with disdain
You detest the mosquitoes that swarm forth under a blazing sun
You demonize the shark for rare atrocities that unfold when humans invade
The midnight blue recesses they haunt
And yet,
You rape and kill
Poison and obliterate kin
Among whom you trod
Watching in maniacal glee as the scarlet blood seeps into
The dirt and grime amassed in the dark alleyways of your cities.
These cities, villages, and hamlets galore
Built in petrifaction and fear
For you
Such hairless embodiments of vulnerability
Could not coexist in peace with the beasts of the wilderness
And so you were driven,
Your nonexistent tail quivering between your legs,
Out of the bountiful bosom of Mother Earth.
You snarl at these provocative
words, stuffing your ears with the toxic sludge
That pours out of the grisly factories which fuel
Your corrupt industry,
You endure the reek
Of your fellow humans
Who breath the rancid air you force down your disease-laced throat
For this planet has become a drab brown warehouse
Clogged not with goods,
But with mass oceans of humans,
Their ragged, dirty clothing serving as the only barrier between
The malnourished bodies of the living
And dead.
Cataclysmic nuclear warheads, so many rays
Of surrogate sunlight disguising smoking angels of death
Have been leveled at the tear-stained heart of Mother Earth,
And your evil-infused, rotten fingers hover above the trigger.
Long have you searched in the depths of the cosmos
For an alien race stalking ever closer towards your wilting planet
But you, the people
Have been all along
The harbingers
Of Earth's
doom.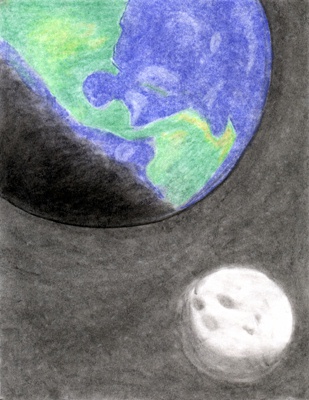 © Bianca C., Phoenix, AZ