Mirror Mirror
October 31, 2018
Mirror Mirror on the wall,
Am I too short? or am I too tall?
Mirror mirror do you care?
About my clothes? About my hair?
Mirror mirror can't you see
The perfect man I'm obsessing to be.
Too scrawny, Too fat.
Too lumpy when I sat.
Untamed messy hair.
Too pale when I'm bare.
Circles underneath my eyes.
Out of proportion for my smile.
Forever appearing rough.
Will I ever be enough?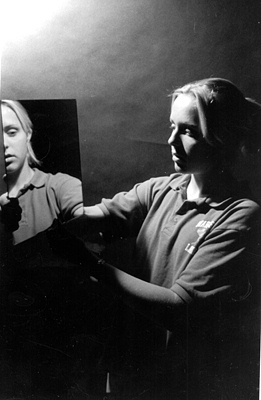 © Hadley B., Marblehead, MA