Actually, it's Sam now
October 19, 2018
It shouldn't hurt like it does.
It shouldnt feel like a stab wound everytime I hear it.
That name hangs on me like a curse.
I hear it at school, when substitutes read out the names on the attendance sheet.
They don't know any better, I shouldn't be angry.
I hear it escape the mouths of my family, and they laugh it off like it doesn't matter.
They didn't mean to, some of them don't know.
I hear it in my head, when my brain screams at me.
You're probably faking it, it would be so much easier if you just stopped perpetuating it, how hard is it to be called Sa-
No.
They don't really believe you, they call you she in their heads, everytime they turn their backs they call you-
NO.
That's not my name.
I'm Sam. I always have been.
One day, I'll escape that name. I'll break the curse.
For now, I guess I just have to get used to invisible stab wounds.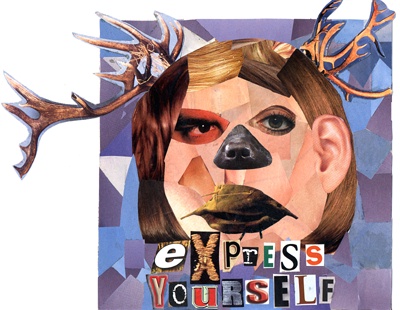 © Nate W., Arlington, IA