A little dark
October 14, 2018
My mind has black stained fingertips running over every surface in my head.
The mood is black.
We are dark inside of here.
And we kind of enjoy it.
The hallow I feel beneath my rib cage.
It hurts but it feels so good in the familiarity of my own personal pain.
A constant in my life.
One of the only.
It makes me feel stable.
Solid.
Not shakey for once.
Not out of control.
Unfortunately writing this makes me feel full again.
So ill stop now.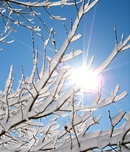 © Barbara S., Hoffman Estates, IL