Discovery
October 2, 2018
I walk along this lonely street
The lamposts glowing through the dark.
I walk farther through this town,
Across this creaky deck.
A bridge built on weeping women
This lake built on their tears
Each rock nearby, each grain of sand,
It's what they carried to their grave.
If a bubble rises, beware, there could be a scream inside.
I start to rise.
And as I become higher in the sky
A bird passes by.
Nothing but a mere skeleton
I become overwhelmed with the need to give them justice.
They may be far gone but they have a story to tell.
Look at this discovery i've made.
Walking along this beautiful deck, and finding this sea of death.
Not exactly what you'd expect,
But what you needed to see.
I hit the ground again
And I realize
This is all a dream.
I wake up, determined to find these women.
I open my eyes, and I find myself lying in this lonely street.
A crow perched on my chest
Clutching my shirt.
Who knew this is what my heart would meet, walking along this lonely,
Discovery street.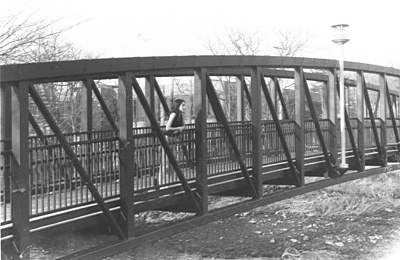 © Kim L., Milford, CT