Run Away
September 28, 2018
I can't take this anymore.
I just want to run away.
I have a car and money.
That will do.
I don't know where I'll go.
I don't care where.
Just away from here.
Away from this ongoing sadness.
Ongoing stress.
Ongoing anger.
Countless responsibilities.
To go to a place enshrouded in silence.
No worries.
No pressure to meet social standards.
No awkward moments.
None of it.
None of it at all.
Just me and my thoughts.
The rest of it all far behind me.
Blending into the horizon.
the darkness closing in.
The terrifyingly-sweet darkness.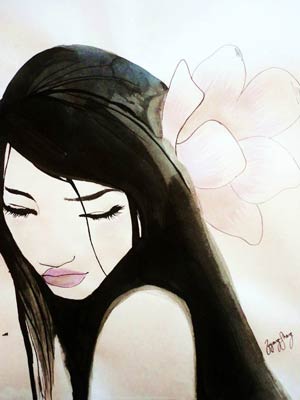 © Liyang Z., Mississauga