Where I'm From
September 25, 2018
I am from a family of five;
playing games, watching family movies, and swinging on the playset.
Upbeat and delighted...

I am from sizzling summer days;
splashing, boating, and munching on Pot Bellys.
Smiles breathe fresh air as hands hold tight to the moment...

I am from breezy summer nights;
watching the sunset, catching fish and fireflies.
Discouraged and disappointed I never caught a fish...

I am from play dates with my neighbors;
riding bikes around the houses until dark and mixing Witches' Soup.
Young, sentimental...

I am from walks in the sand, inhaling the salty air;
collecting seashells and starfish on the beach in Florida.
Merry and lively…

I am from mosquito-infested forests;
turning on flashlights and frolicking around the fire.
Playful and mischievous…

I am from a family of five;
Overflowing with joy, loving, and remembering sunny, playful times.
Heartbroken and nostalgic...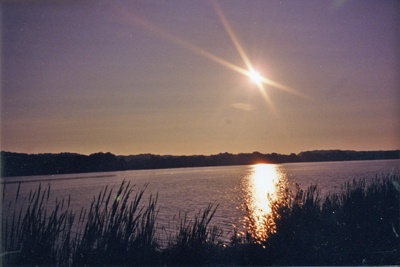 © Gabrielle C., Struthers, OH