Have you ever?
August 26, 2018
have you ever felt so lonely?
when people are around
knowing they can see you
but you stand apart from the crowd
have you ever felt abandoned
'cause you're not good enough
no one seems to want you
but that's my luck in life
have you ever loved somebody
who never loved you back
and they teased relentlessly
'cause that's the way to act
have you ever hurt so badly
that everything is sore
and every part of your soul
says"i can't take this anymore"
have you ever cried so much?
that your eyes just can't see
'cause your no one understands
and will not let you be
Have you ever thought of suicide?
'cause there's no other way
and no one seems to care enough
so "why live another day."
have you ever sat alone?
just to think about your life
'cause you almost lost control
and almost used that knife
Have you ever felt so worthless
and you asked what's the use?
yet tried to hide your bleeding hands
when they found the nuce.
I'll tell you why I ask these thing
because i didn't know
that depression is quite serious
and can leave you at deaths door
I faced some horrid hardships
and couldn't help but give in
'Cause every time i failed
I learned I wouldn't always win
Someday you might get somewhere
in life, and you'll go far
and people might not like you
but don't change who you are
embrace your shortcomings
and never ever quit
God has a plan for you
even if you don't see it yet
don't try to change your color
just roll to your own song
and remember that God loves you
and just know that you belong.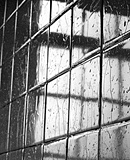 © Sared S., Pompton Plains, NJ