Here's to the Onlookers
July 30, 2018
It must be nice to know all the answers,
for then you must only bother with the questions.
It must be nice to know all the songs,
for then you must only bother with singing your own.
It must be nice to march forwards into the crowd,
to give a rallying cry up against the tall stone buildings,
to be bigger than who you are
to have many of your wishes be for many others than yourself—
How nice would that be?
I have no idea how many tiny things I do in this world
refute the idea of these thousands of perfect wonderful ideas
that become a person, that make them them,
that make them wish they had everything,
and know they'll never have that
same old same old bittersweet we-loved-them sendoff—
(We listen to the shouts, sure,
drowned in them we listen and we raise our fists.)
We cannot turn into the thing we praise,
nor the thing we hate,
we cannot learn from all of the missteps,
much as we want to,
we would repent these failings
but instead we wear them on our chests,
We wish for the nice things but we know we would break them.
We are the imperfect rallying cry,
everyone says isn't worth listening to.
We are the flawed rallying cry,
and we don't care if you hear us or not.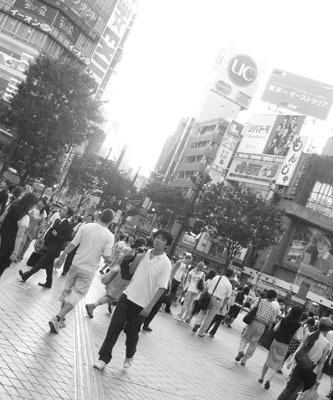 © Sarah H., Wolfforth, TX