Trapped
February 24, 2018
I am trapped by your boundaries I can't grow anymore
I've already filled this room it can't get fuller than before.
I have tried to push hard on the barriers you've made
They are only growing thicker in the efforts that I take.
What do you want from me? What can you see?
How am I supposed to soar, with a ceiling above me?
You say you won't remember those who don't grow at all.
How am I supposed to grow when I'm already so tall?
What do you want from me? I can barely breathe.
The others cannot get to me they are drowning in my leave.
All I wanted was your love, so I grew so high before
But now I'm trapped, and I can't grow anymore
What do you want from me? Why won't you say?
I've always tried to do my best by working hard each and every day
Perfection was a curse, and still is to this day.
You want me to achieve my dreams, but you're standing in my way.
I can't grow any farther if you never let me go.
Move the ceiling and the walls, and I'll grow taller than you know.
I will never forget all the time that you spent,
But it was wasted on a girl who can't remember
I waited for an axe to swing, a cut to prune me down
It never came, and the wild side is taking over now.
Remember all the words you said that never meant a thing
They'll be back in tenfold in each and every swing.
I may have been chained, but not for much longer.
Shackles have never held me stronger.
I'm gaining ground. You're losing now. I'm ready to soar.
I may be trapped, but not by you anymore.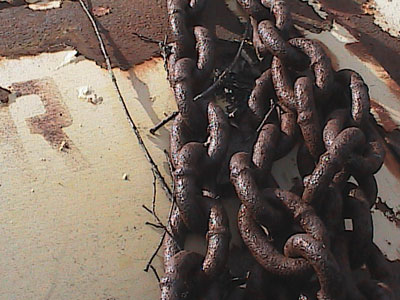 © Jack B., Central City, KY