A December Ballad
June 4, 2015
The false hope I  thought up,
That was the worst.
I  never dared to imagine
Hitting the reality headfirst.
I had given us more time,
Played it out in my mind
Never seeing the truth,
So selfishly blind.
I thought you would stay
Be here just for me.
So stupid, so foolish,
Nothing in life is free.
The pain crashed  like waves
Washing up, a broken shore.
Over and over again
Something I never asked for.
The thought of you
Gone so far away.
Steals the breath off my lips
Keeping the tears at bay.
I dont want you to go.
Never should the dawn of  day
Be without you and your smile.
Please God! Tell me there's another way.
Neither begging nor praying
Could keep you at home.
You kept me grounded
My soul cannot roam.
Please oh please,
Let this all be a dream.
I wish nothing more than a waking
Jolted up by my horrid scream.
I cannot go on.
Life without you is not complete
I can't help but give in,
Admitting defeat.
I am weak .
This is pointless.
My life alone
Nothing more than worthless.
Goodbye my friend.
God I loved you so
Its now my time,
I think I should go.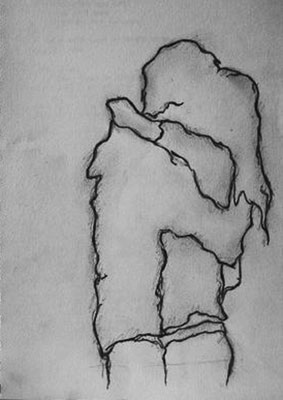 © Nicole B., Newcastle, WA