Exhausted
March 3, 2015
My hazel eyes feel as if their carrying thousands of pounds.
My body feels like it's floating within the air.
In my mind there are no distracting sounds.
The world that surrounds me, I am unaware.
But you see the simple idea of sleep is a dream within itself.
How can one sleep with a wandering mind?
There are too many problems that are of concern to let myself.
How can one sleep when their thoughts have them so confined?
Please I would love to know the answers to my questions.
Physically I do not ache but inside I ache.
My insides are drained and I would love suggestions.
From this drowsiness I need a break.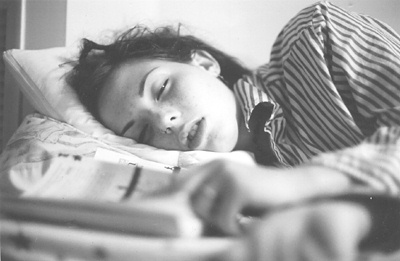 © Rosie A., Lexington, MA