Silent Trees
February 25, 2015
Look at those trees,
how they stand silent and free,
their branches how they make
an appearence of frozen slithering snakes
their leaves how they move and dance
to the rhythme of the wind, as if in a trance
their fruits how they hang
like the trees' offerings with a grateful thanks
to their planters and the Lord
for having them here in this yard.
Look at those trees, how they are
bold and silent, though their bodies we mar,
their benefits we plunder, their woods we burn,
for all our misdeeds, they provide more in return.
The rustle of their leaves
moves the insane to peace,
their wide stretched arms
rescue the weary from the sun.
They save all of life from death,
by giving air for a lifetime's breath. 
Look at those lovely trees
how still they stand,
so gentle and quiet with so much ease,
they have been merciful and kind
to the entire race of mankind,
their extinction will be the earth's end,
they are forever man's most silent friends.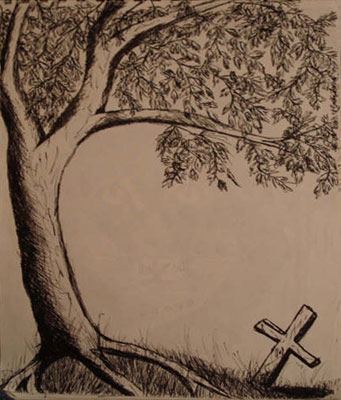 © Courtney K., Bethel Park, PA