Demon's Interest
November 3, 2014
Tell me a secret
Tell me a "good" one
Tell me a "bad" one
Tell me all of your secrets
I will keep them all
Get them off your chest!
Have the weight lifted from your shoulders!
'I don't know...'
Then tell me a wish!
Tell me a "big" one
Tell me a "small" one
Tell me all of your wishes
I have the ability to grant them
I'll make them come true
'Well...'
Every-one-of-them
I will do everything I can!
Let me help you...
'I suppose.'
-smirks at the soul-
(whispers in their ear)
I'll do it all, for a price
For I am
A demon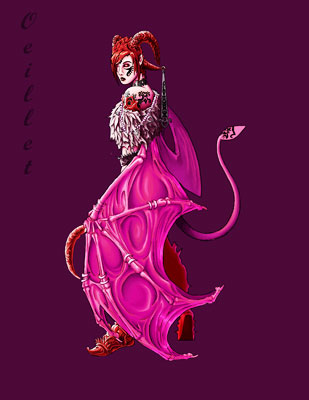 © Raul R., Monte Vista, CO