returning
November 5, 2014
Returning to the place
my brother and sister call home,
back to the place I spend nights
awake and more alive than ever before.
Scratching the surface
of my sketch pad skin,
I write notes to the memories
that haunt, that still scream abandonment.
The rough eyes stare back
at me in the mirror
with exhaustion of the day's struggles.
Returning to the place
judgement crumbles
from the lips of the loved ones.
This shame gets louder
with warning signs and warped vision of
disgust. Slip on my shoes
and walk out the door.
Pretending I can breathe
through the air of sharp stares.
Quietly my voice trembles as
I fall and stumble to speak the words
that I can only pen.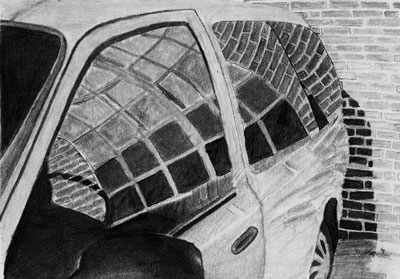 © Andres T., Monte Vista, CO