"Mirror Image" original
January 31, 2014
I look in the mirror,
I see you
with your brown eyes,
brunette hair.
A single scar that I bear,
those same brown eyes
look at me in the mirror.
The only piece of you I share.
Yet dirty brown hair,
I'm different than I appear.

People stared,
people talked,
I'm not so sure I care
but I'm nothing like you at all.

They stare,
only an image
with the slightest resemblance to you.

You've made mistakes,
quite a few

I won't make the mistakes you've made,
but mine are mine to make.
I will always be a mirror image of you.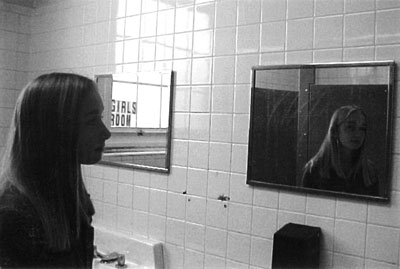 © Jill H., Pompton Plains, NJ