Never Mind
January 31, 2014
If you love me at all,
will you mend my hurt
will you fix my heart
for you're the one who tore it out
When I fall down in the dirt,
Will you catch me
For what I reach is empty air
because you're not there.
At my side again I hoped
we could end on a positive note.
What is this I'm trying to find?
A piece of mind
but you push me to the back of your mind;
Instead of saying what I thought you say,
I hoped in my head.
I hoped one day we might try again,
one day we might go back where we began
In my head I hoped you'd give me at least a reason why.
Or else I hoped you'd say, Never mind.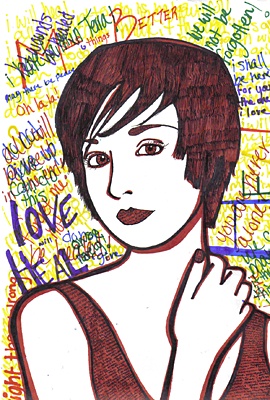 © Sara D., Aiken, SC