Her Drowning Hopes
June 8, 2013
Emotions flood the house like water,
The family swims but they leave her daughter.
She kicks and coughs, trying to escape,
But she feels like she'll drown and it'll be too late.
The windows are shut and all her fingers slip,
The water weighs her time and it's starting to drip.
Who would have guessed that when she acted okay,
She was just faking and trying to push us away?
The house has filled up, now it leaks trough the cracks
And the money they make floats in piles, floats in stacks.
Water forces its way in place of her memories,
And it waves its arms teasing, replacing thoughts with its seas
The pipes have all burst like the veins in her body
She's broken and sinking, wondering "how'd they forget me?"
The house now is filled, but her heart is still empty
She chokes her last words, "why have they left me?"
Suffocation is possibly the worst way to go,
She kept swallowing water because breathing's too slow.
Who could have saved her, since her voice didn't bubble to the top?
Her family didn't wait when she asked them to stop.
So today she writes poems, from the bottom of the ocean.
I wish I could show you one, but it seems that she's sold them.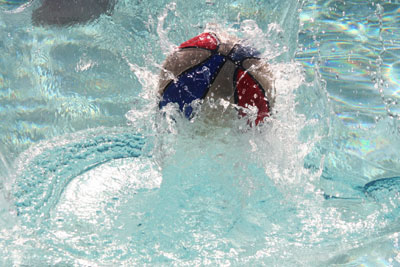 © Justin W., Cape Town, South Africa