Too Good To Be True
March 12, 2013
You told me I was beautiful,
It sounds too good to be true,
And as you stood beside me,
With all my heart I believed you.

You looked at me with love,
With the smile in your eyes,
My happiness your greatest treasure,
Drying every tear I cried.

They fell and told me I was ugly,
And I believed it to be true,
But when you told me I was beautiful,
With all my heart I believed you.

Priorities were changing,
As the work became too long,
The days became too hot,
And the summer inched along.

I looked at you with questions,
And a fear deep in my soul,
That you'd begun to change your mind,
That you no longer felt so whole.

You sighed and said I was beautiful,
I tried so hard to make it true,
And as you looked with tired eyes,
I made myself believe you.

You looked at me and tried so hard,
To smile the way you had,
To erase the fear i felt within,
And wash away the bad.

but the days continued to tire you,
And no time was left for me.
You wondered how I could need so much,
And what, in you I did see.

"Why do you still like me?"
You asked with hardened eyes,
"When I'll most likely leave you,
Before light leaves the evening skies?"

"I don't" I should have said,
"No I don't like you anymore.
Love you, yes, with all my heart,
My soul, and even more."

But what you don't understand,
Is that this love is not a choice,
I would have run away by now,
If my aching heart did have a voice.

You plainly spoke that I am beautiful,
I thought it sounded too good to be true,
But as you look so stiffly at me,
I wonder if we're through...

I do know that i am beautiful,
The words are all so true,
And if it's worth it to walk away from me...
Then... I guess I deserve better than you.

I am worth the fight,
You know, you told me so?
If you walk, I'll stand and live,
but I pray that you don't go.

Look at me with your clear eyes,
And see what I really am,
That I love you, that i need you,
I only want to help you stand!

You said that i was beautiful,
That I always would be, too,
And as your aging eyes find mine,
I pray those words you still find true.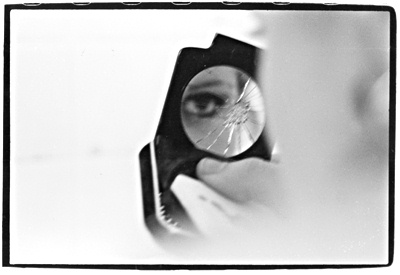 © Heather W., No., Brunswick, NJ