A Poet's Tale
April 13, 2012
A poet will lie, maybe hyperbole;
Show the point of view from her to me.
Call me a demon, forget my reason;
Ignore my pleas poisoned with treason.
You'll stab my heart, with a dagger of conceit;
I'll stumble around and collapse from defeat.
The world will stop as I shed a tear;
Your stone cold heart is drawing near.
It beats for you and not for me;
But your mind is tricky, so you don't see.
My heart died long ago and you still stab;
My blood had spilled, but saw not a dab.
I'm a diary for your words of hate;
You said this would stop but it's too late.
You keep going with your blind rage;
While I sit listening trapped in my cage.
The poet's story of a girl who he loves;
A divine essence of snow white doves.
Love is blind as some might say;
But I choose it's bliss anyway...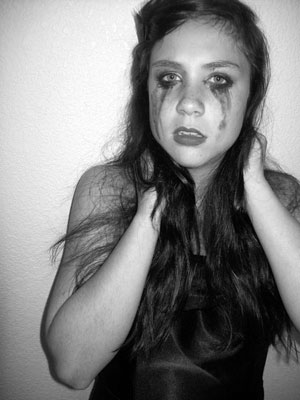 © Tiana D., Monument, CO