Free Spirits
February 26, 2010
Letting go-
Flying free-

What I do

And how I see-
Are influenced by she and he.
Can I be a better me?

For strength, color,
Or a pretty song,

Searching's truly

Just plain wrong.
Like ice held in hot tongs-
Fight the friction, get along.

What I watch for-
How I act-

Sets examples.

It's a fact.
Discrimination won't retract
Until we make an equal pact.


All those thoughts-
Are they pay back

For those that look

At me like that?
Intelligence or stupid hats-
Heart is where it's really at.

What's inside is
Hard to find.

I try to see what's in your mind.
Not on the skin, but what's behind-
Is where I find my kind.

Is it the world?
My family?

What makes the difference

Will be "we."
When they are you, you are me-
Then we shall be truly free.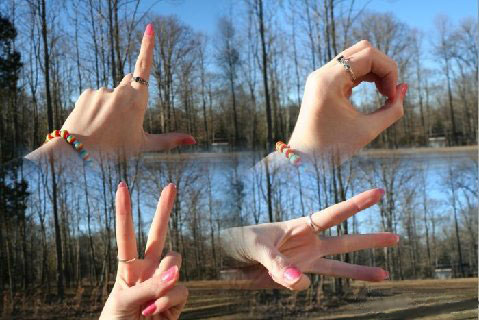 © Kayla D., Croydon, IN