Ode to "Him"
February 24, 2010
Who's him?
our smiles and laughter's
are identical
he is like my other
half
we are so alike that
even our differences
are similar
everywhere we go
we come in a pair
Who's him?
as our friendship increases
the four letter word comes in
L-O-V-E,
it disappears
our personalities
start to differ'
even though my
heart fills the
same
Who's him?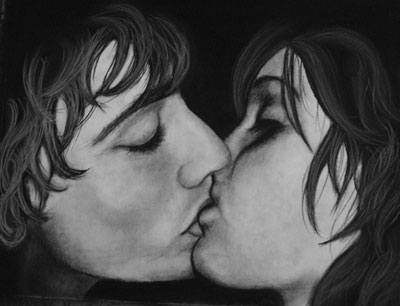 © Anna Y., St. Robert, MO