The Dark Path.
January 19, 2010
Tumbling through the brush,
I wipe off the sweat clinging to me.
Breathless and weary, I still try to rush
From the hauntings that still come right through me.

Rushing and running
I can't hold much longer
Down the path of destruction,
The path to grow stronger.

Panting and hopeless,
It seems I can't make it.
Still I push and I pull.
There's no hope; I can't take it.

Around then about.
Twisting and turning.
Atop from below.
Now my stomach is churning.

Feeling of dread clogging up in my throat.
A stab in my chest.
Barely keeping afloat.

The chase is now over.
Eyes flutter from dreaming.
A tingling sensation,
But I still can't stop screaming.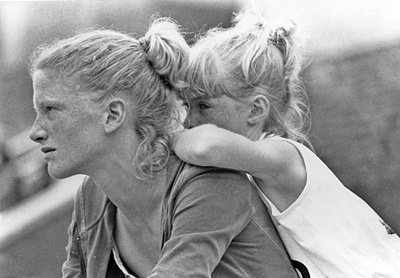 © Felicia F, Marlow, OK