Amor Ad Lika Abundare Sero
March 27, 2018
Too blinded, was I
To see your hand, grasping shirt;
Two clouded my sight.
Drinking hearts and cups,
Wishing I could draw the fool,
But the king's head falls.
I could see nothing, but the spades and swords cut pentacles from my mind. Too late, I wish to drink my fill. She has satisfied her thirst. I am the smith at the foot of the tree, my face filled with scorn of discontent for the four empty goblets at my feet. I stumble, one foot wobbling in front of the other like a fool, but I am merely a page. There can be no new beginnings for me. I drew that card years ago, and fell to the wayside. King for a day, fool for a lifetime. If not now, when? Because, she cannot wait forever! She already has, and now it is my turn. I do not have the spirit to end my waiting without blowing out the candle along with it. I bide my time, and draw tarot in pyramids to convince myself that my waiting is not in vain; there is a light at the end of the long tunnel drive as arms are outstretched in the bed, ready for the landslide. Before she hears these words, she will hear the objective words fall straight from my mouth.
Cette, J'avais écrite
Pour toi, parçe que, J'ai beaucoup
À te dire, mon rêve.
Je t'aime , mais tu es
Une rêve, Je ne peux pas ai
Je ne suis rien sans toi.
If angel men, and earthly women begat nephilim, then angelic women, and terranean men must produce a love, such an eternal opposite, that roses wither to make room for the love that fills the universe's capacity for beauty, overflowing out of us and into the next plane of existence. Se non dovessi più vedere la tua faccia, continuerei a vivere, per te, così non peserebbe sul tuo cuore; Ti amo per la tua forza e la tua compassione, è il mio turno di ricambiare. Ti do un amore così infinito che raggiunge gli occhi di Dio.
I see an end to
The time warp I have called home
Until my third loop.
I have too many
Loose ends to plug, mon rêve,
Please, absolution.

If the world were perfect, then we would forever know elysian strawberry fields. I would never have let you pass me by, like my life: hanging on by a moment. If all were right with the world, then I would have no need to find myself one who could provide a fresh start, when your trail had gone cold. No strawberry fields, only bittersweet cranberry wine. What love, I shall find other than you, would hold the pieces de mon cœur, but it would not be what should have been. If only I could, then I would find a way.
Lovely, lovely, red
Turns white, withers to parchment
Gray, and dull tea leaf.
By the cool water
I understood what I missed,
What I had let slip.
I am not asking for absolution, pity, nor pride. I only ask for knowledge that you understand, as I have come to understand, why I burn lavender instead of frankincense. I wish you close, though I also wish you to stay if you are happy where you are, because requesting you jeopardize joy for my sake is not love, only lust. Not divinity, only base.
Look no further if
You feel the rain kiss not bite.
I will look no more.
My pen cannot bring
That which was never here
So you stay, mon rêve.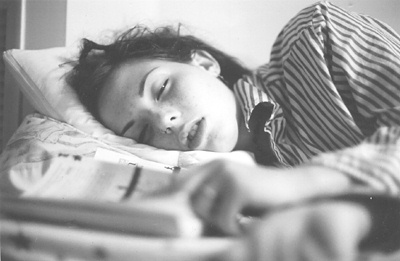 © Rosie A., Lexington, MA