Beyond the Wall
December 5, 2017
?I hate what the world has become.
Why can't we just all unite, and live together as a family?
Why do we let borders define us and tear us apart?
And let the abuse flourish through the waters we share.
People can be full of judgement for wanting and waiting for a change, I understand.
But, I want to be able to have the power to judge all of you just like you all have to me and to my brothers and sisters.
You have made me feel inferior, like a donkey compared to a horse.
How dare you criticize me for having an accent, when you're the one with the accent to me.
I came to this country to be a leader, not to be treated like a follower.
Put yourself in my shoes and visualize yourself in my world.
Not as beautiful and serene as you thought right?
I'm not trying to sell you drugs, I just want to provide for my family.
I'm not apart of a gang, I've never even held a gun.
Let me be please, don't let the color of my skin show that, that's the definition of who I am.
Is that so hard to do?
There are so many people at the top but, why are most the color of snow?
We have been in this battle for too long, just to be stopped by the snap of two fingers.
Tag along on the fun ride of discrimination, let's scream of terror on this bumpy ride.
You have more threats to spread, I'll put them on my list.
Come to me, join me, feel my pain and look on what's on the other side, beyond the border.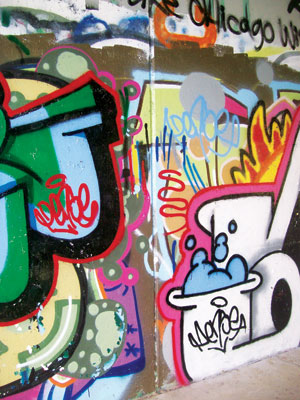 © Michelle W., Ada, MI