ode to basketball
February 10, 2017
You are my best friend.
We spend all of our days together
You appear as big as a pregnant belly,
With grip as smooth as a babies bottom.
You greet me with your sounds of dribbling.
We share lots of memories together,
From half-court shots in games,
To a 21 point performance against a rival team.
With you I am the best possible me.
You are how I express myself.
You release me from all the pain and anger.
Without you I am a lost cause.
But you are my friend,
So you stay by my side.
I have a love for you like family,
And care more for you than
a mother bear for her cubs.
We go together like white on rice.
I show thanks by caring for you,
Shooting you into baskets,
And dribbling you among the courts of our choosing.
While you show your appreciation with made buckets.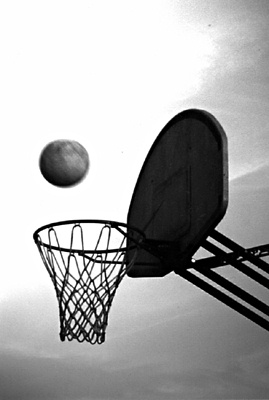 © Cassie H., Carmi, IL