Falling Leaves
December 11, 2016
In the fall of freshman year everything I knew, or thought I knew changed. It happen as soon as the summer weather ended and the first green leaf turned to a vibrant orange. A lot of things stayed the same, it was still pretty warm, most of my friends and I were still together just something changed that I just couldn't place my finger on.
Then I met him.
I knew him back in end of the summer, but I did not truly know him. I remet him a different person, a different soul, a different guy. Then the leaves started to fall from the trees just like I was falling for him. As each individual leafs fell, I fell for one of his little things.
First the leafs on the tree by the beginning of the Vietnam trail where we walked together started to fall and that is when I fell for your gleaming smile. Then the leafs of the tree by the baseball field entrance started to fall where I fell for you free spirit as you teased me as we ignored the kickball going past and we just let the world almost stop just for a split second. Then the leafs on the tree by the Frosh Tech classes where we first talked started to fall, where I fell for your spectacular  laugh, that could make my day any day. I had never falling like this before and I just worry that after I fully fall I will be deserted just like the trees in, stuck in the dead cold of winter. Or he be there to keep me warm through the frigid winter. Should I stay in autumn forever or move on to the frozen sadness of winter?
I have no clue.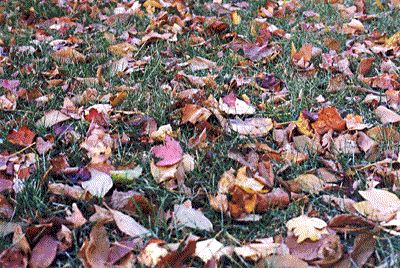 © Erica H., Wilmington, DE