Assent; A Sestina
December 25, 2015
All of eternity is taking place at once.
Rebirth is now, is here.
If light is the genesis of bliss,
where is the rapture in darkness?
Perhaps everything is a discovery
in the entanglement of spring.
Winter tastes nothing like spring.
My mother told me once
that happiness is an individual discovery.
I think it is here,
in the blossoming darkness,
that I will find my bliss.
People confuse luxury with bliss.
The cathartic nakedness of spring,
free of darkness,
was heavy once.
Too indisposed to bring myself here,
I perverted my own discovery.
I am now enamored of discovery;
in adventure lies my bliss.
There is no heartache here,
just the velvet froth of spring
and the allure of exposure, once
shrouded in darkness.
It is only in darkness
that we allow ourselves the discovery
of refulgence; only once
we can discern light, can we perceive bliss.
It is in the sanctity of spring
that we find our way here.
To be here
is to be relieved of darkness,
to accept the timid undress of spring.
To anticipate discovery
is to acknowledge bliss.
You learned this once,
before even the winter was here; you were told once
that darkness cannot drive out bliss.
This is a spring of indelible discovery.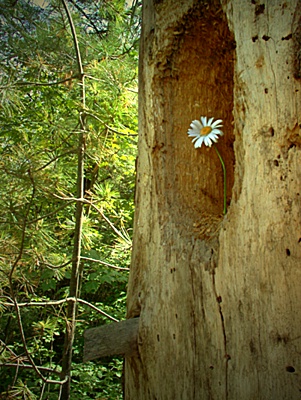 © Anna R, Sudbury, ON, Canada