unknown
May 22, 2015

You know that girl, the one who you made fun of today?
She's broken inside, confused and lost, trying to find her way.
You made a joke of her, without thinking or even hesitating.
Well she cuts herself, she bleeds until she feels as if she's levitating.
You have everything she could possibly wish for, isn't that sad?
She wants a mom, a dad and a loving family so bad.
But you don't know that, and you don't care.
She wants to be normal, to fit in, it's not fair!
She comes to school with bruises and scars beneath her sleeves.
She goes home to the beatings and she tries to hide until he leaves.
She prays as she lays there on the bathroom floor asking for no more.
Praying that god will accept her when she knocks among his golden door.
The beatings are not enough; they break her but don't do their job.
She breaks and she bleeds and she wouldn't dare let them see her sob.
You made fun of her when she needed a smile the most.
You didn't ask questions, or dare to be different, you could have been close.
She is sick of it, the broken pieced and blood.
She's gone she's dead, with nothing left to flood.
You cried at her funeral, in a state of grief and despair.
Because you feel you're the reason she kicked the chair.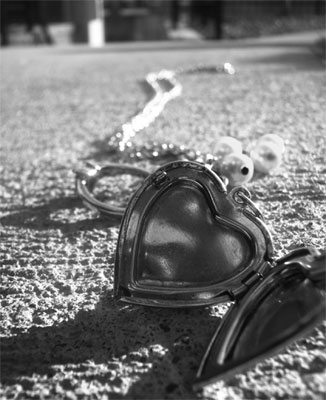 © Francesca Y., Robbinsdale, MN