New Life
March 26, 2015
     Your vivacious green grass puts a spring in my step,
And I feel like I could soar with birds, higher than the pure blue sky.
Gentle breezes uplift my soul, casting out hollow zephyrs from my heart.
The reincarnation of life uproots from the ground, and the world is filled with sound.
Warm sunshine embraces my skin and dilates my pupils with luminous light.
Blossoms glow with a kaleidoscope of color for all to admire.
The softest white cotton blankets the sky; cloaking angels.
Sharp and bitter winter melts away, and you seize the day.
     No longer will my free spirit be choked by winter's cold grasp.
I have been completely liberated from the past.
The seasons change, and so have I.
Nothing will hold me back, for I found the peace of which I lack.
Summer fades no sooner than it has begun.
Autumn withers all life and leaves death to linger.
Winter sends nature to run and hide, suffocating its wonders in secrecy.
Spring arrives to restore order and steals nature from its greedy hoarder.
     Your plump fruits filled with tantalizing tastes and smells permeate the air.
The aromas coax delicate butterflies to flutter to the sweet nectars.
I find myself daring to climb alongside the creatures, competing for the same goal.
Spring bears fruits of courage and dreams; nothing is impossible it seems.
The babbling brooks bubble over the jagged stones, polishing them smooth again.
Frost cannot keep the rushing floods frozen in time.
The crystal clear waters flow with movement and breathe with life.
The sparkling, cool ripples embrace me; flowing with the tides as the waves of a sea.
     No longer will I hide myself under thick woolen sweaters and heavy coats.
I am not afraid to reveal me.
I was scared of whom I was; of whom I am.
But I have a new confidence that has taken flight; I no longer turn away at my sight.
Toes peek out from fluorescent flip-flops.
I find my knees once more.
My arms dare to show.
My smile blooms for all to see, as spring grows a new confidence in me.
     Your revitalizing energy quivers throughout the land,
Stirring sleeping creatures to awaken drowsy eyes.
Small, wet noses draw pure air down into their lungs.
Little paws creep out of hibernation, joining in the celebration.
Every creature finally meets its match,
Filling the heavens with sighs of love.
Families grow and multiply in blessed abundance.
A plethora of new life is to arrive, and a new me comes alive.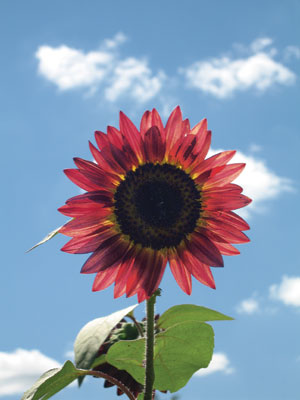 © Lydia N., Greenfield, IN