It's Just Not Fair
January 13, 2009
I go on everyday,
my life still the same
My heart longing for him,
but yet still untamed,
wishing i had the the courage to tell him how i feel.
Every day i hope he will give me a chance
and longing,
for that second glance
Everyday as my heart longs for him,
as my love starts to increase,
I see my Hope slowly melting away
and I myself seem deceased.
I look forward to see him,
to greet him, in the halls,
but i always find myself lost,
and i blend into the walls.
I tryed to give him my heart,
as i looked forward to class,
without even knowing it
he broke it like glass.
Even after that
i picked up the pieces,
and taped them back together,
but my heart would never be the same,
there is a missing piece
that will be lost forever
He had found out my feelings,
by my evil friends of mine,
and we were tormented again, and again,
and yet still i was denied
by him and his friends he only
seemed to care,
about who was the coolest

and it just wasnt fair.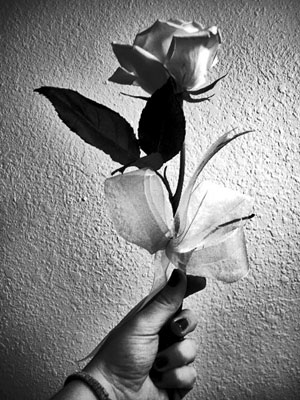 © Lauren R., Edmond, OK