Spaced Out
December 6, 2014
Perhaps it had been your black hole eyes,
or your stardust skin.
Or maybe it was your gravitational pull
that launched me through the ozone
and I didn't even get the chance  to breathe.     
Perhaps it have been your cosmopolitan laugh,
or the way your dimples cratered every time you smiled.
And whenever the night's curtain closed,
many would pray in hopes of placing their hand
on your cheek, but I
was just  light years away.
And it felt like millenniums.
Each word you said strung
like a constellation and I wanted so bad
to become part of it as well.
But I was only a red dwarf, and you
the sun.
And hopefully one day, we could become
a Supernova.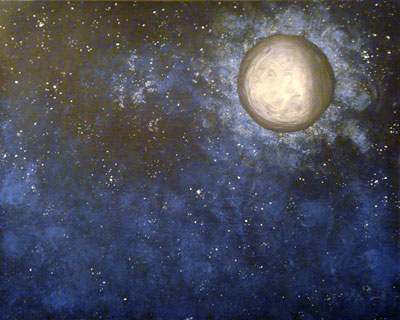 © Allison H., Vancouver, WA