Perfectionist's Flaw
November 16, 2014
I found myself in reminisce
Once again within all this
Mess that formulated fondly
Caused by silent melancholy.
With fear, I painted on my face
A smile hiding any trace
Of lonely heartache that is felt
But your passion made it melt.
I looked at you with clouded eyes
And suddenly you realized
I was a broken artifact,
A priceless teacup with a crack.
You over-looked that tiny flaw
Instead of uselessness you saw
An artwork just that more unique.
You wiped my eyes and kissed my cheek.
But I'm just not as strong as you.
I just can't do the things you do.
I left you there without goodbye.
I heard you trying not to cry.
Your imperfections were all I could see
Because when I look in your eyes…
All I see…
Is me….
For my mistakes I'll never rest
And that's the fate of a perfectionist.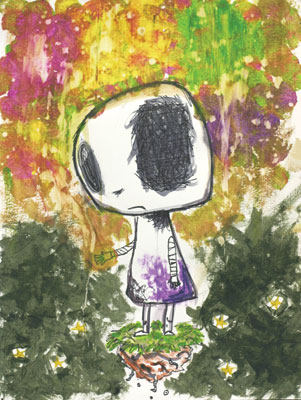 © Ashley W., Port Charlotte, FL