Maybe Fire Cares...
September 2, 2014
Fire does not care about the mark that it leaves.
The scars that never fade, the hurt that doesn't cease.
Humans do not care of the family left behind.
The fading moments of our life that are sometimes hard to find.
Pain does not care about the madness that it brings.
The want for it to stop, the ever pounding sting.
Memories do not care if they bring sadness to recall.
The good old times of our lives that now aren't good at all.
Struggle does not care about the hurdles in the way.
The moments when the mind gives up, and it's too hard to stay.
Maybe fire cares as it flickers in the night.
The warm burning hearth, the bright flickering light.
Maybe humans care when they ask if you're alright.
The tender loving smiles, the hugs all nice and tight. 
Maybe pain does care as it calluses your heart.
The cast it seals to keep it safe and never break apart. 
Maybe memories care as they remind us of our past.
The instants of our lives that in our hearts will last. 
Maybe struggle cares as it builds us strong and tall.
The 'letter in the mail' that reminds us of our call. 
Fire… Humans… Pain… Memories… Struggle…
LIFE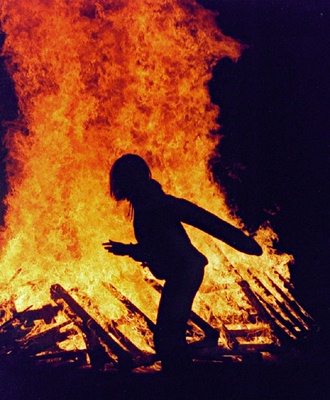 © Hali S., Robinson, IL