Sick
November 5, 2008
This morning,
As I woke,
I felt around me,
This cold air.

I remembered,
that I didn't close,
the window,
Before I went to bed.

Maybe it's all in my head,
But I think I did it,
Because I knew that,
I had lost my mind.

It didn't matter anymore,
I didn't care if I got sick,
I didn't care that I was cold,
and I didn't care that I was alone.

I don't feel,
That anyone really is there,
For me,
Because if there was...

Let's just say,
I wouldn't feel this way,
If someone had been,
There for me when I needed them.

The other day,
I woke up to find that,
I could never be the best friend,
I hoped that I cold be.

I let my friends down,
and I made matters worse,
I did nothing but frown,
and I gave them no time, or privacy.

I am afraid to llose,
Everything,
So I don't let go,
and I put issues where there are none.

I am sorry,
because I realized,
That I am,
Sick... and very, very selfish...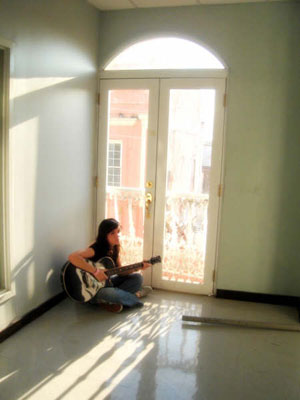 © Eveliz V., Bayamon, Puerto Rico