Messing With The System
January 31, 2014
Walking on water,
Swimming through land,
Eating soup with a fork.
Messing with the system.

Wearing crocks in public,
Cheering for the Bobcats,
Tipping over 30%,
Messing with the system!

Reading a book upside down,
Not paying taxes,
Sara Pallen for Vice President!?!?
Messin' with da system!!!

Scoring above a 90 on finals!
Not giving senior citizens discounts!!
Having caffeinated beverages after 7 PM!!!!!
MESSING-WITH-THE-SYSTEM!!!!!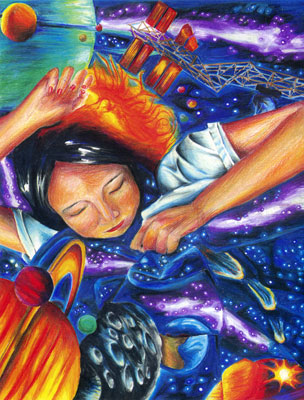 © Samantha P., Flushing, NY