A Lover's Goodbye
May 22, 2013
His hands explore her body, like Lewis and Clark, mapping out every contour and curve, until he knows them by heart.
She listens to his heartbeat speed up, or the world slow down.
She closes her eyes and colors pop behind her eyelids, and music plays in her ears, a symphony that beats Beethoven.
She presses her body to his, until she's under his skin, and their breath becomes the colors of the wind, and she finally knows what Pocahontas was talking about.
Her body is a canvas, and he paints a picture on her skin, she's his masterpiece, Leonardo Da Vinci would envy his work.
Starlight dances in her hair, he tucks it behind her ear and kisses her neck, loving the sounds she makes, he inhales, she's like a drug, and he savors the high.
A prayer floats up to the sky, that this night will never end, God, this is heaven.
A lover's goodbye.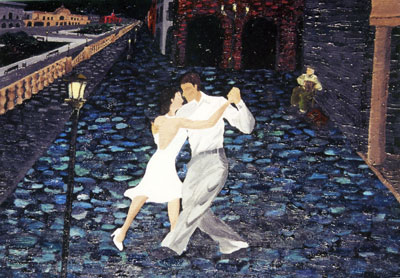 © Elizabeth M., Kannapolis, NC