Into the Blue
September 15, 2008
Adrenaline pumping,
Surging through your veins,
You fling yourself away from your shadow,
So you are alone in a world of your own.

You float in a mass of rising bubbles,
Fighting to stay under.
The silence is a relief,
But your lungs are tightening.

The pain is familiar,
And without intention,
You are dislodged from your world of blue.
Into another world of sadness.

The colors are duller,
The air is sharp.
You return to the enclosed life
With a gasp of air.

At once, you realize,
You cannot leave this world of stillness,
Cannot tear yourself away.
You allow your body to go limp and exhale.

You are surprised at
How easy it was,
To leave the world you know,
And become one with the blue.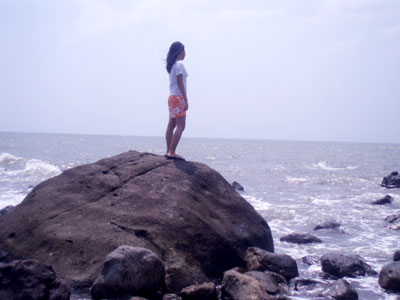 © Grace L., Bacolod City, Philippines