The Witching Hour of 1692
November 2, 2012
As wolves cry, so too does my sin
In the dark of night, inner demons beckon
Always giving one last, yet second, chance
For me to join the infernal devil's dance.
Memories of papa's unshaven face,
Rubbing against mine, describing the place
Which only the Puritans enter at death
The place where sinners meet God's wrath.

But that makes me too, an Evil one
No cleaner than they
No better than the wicked
Who so wrongly display
Their powers that transcend the sin of Eden.

Right now, as I run, in the wood
Behind the iron lands where my pastor father stood
Watching a devil-girl run as the wind
In the borderland where so shall Hell begin.

Witches call me, their siren song
louder than the wailing girls
I sneer and spit at them, not looking back
Refusing their weeping, for at nights end
I'll make sure to unleash Satan, personally upon
Putnam and her so-called "godly" kin.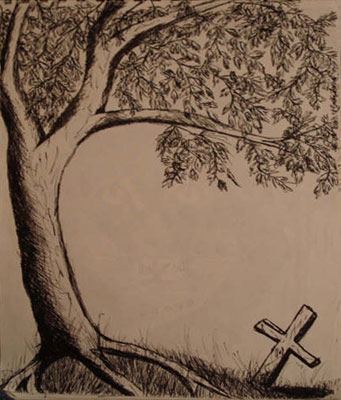 © Courtney K., Bethel Park, PA