Proverbs 3:6
October 4, 2012
I often pray that God might come and point me to true
North where I'll
Always be with Him. He is
Love,
Light,
The only way.
He is the only One who makes
You clean,
Who makes you pure.
Always stay with Him for He's always with
You. He watches over and
Sees your faults, but He loves you
Anyways. He
Cares about you and He
Knows how you feel. He's sees you're
Not perfect, but no one is. He is the
One true God, so let His
Will be done.
Let His light shine in the darkness, so that
Even the vilest sinners may see the
Day when
God sits on his throne at the end of time. So
Eve I may walk through
Heaven's pearly gates. For
I know I am not perfect, but I was
Made in God's image
And there is
Nothing that could ever change that.
Don't believe that you gain entrance just because you're good.
He is the only judge. He
Expects you to obey His commandments.
Should you break even one,
He could condemn you for
All you have done. But He is just. He
Let's you
Live and for that you should be most grateful.
Don't kid yourself. Only
In Jesus are you clean. Only in the Son is
Rest found. Only by accepting His sacrifice, can you
Even hope of becoming
Clean.
There is no other way to the Father except
Through the Son. Only when
His blood has poured over
Your heart, only once the ransom has been
Paid, can you find the love
And peace found only in
The palace of God who art in
Heaven, and only then can you
Sit in his company.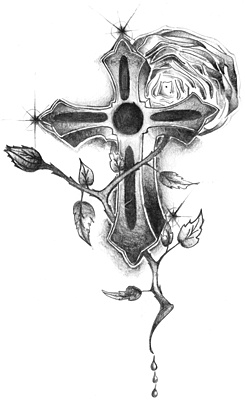 © Ricky P., Natchitoches, LA