Never
October 4, 2012
When I look into your eyes, I see a memory waiting to happen, a future as clear as my past,
And I never want to look away.
When our fingers are intertwined, like two pieces of a puzzle, I feel a strong hand that will miraculously complete every task I need from wiping away a fallen tear to changing a light bulb,
And I never want to let you go.
When your lips touch my mouth, I imagine perfect nights, with your arms around me, intertwined in the sheets, our heart beats in sync, and your breath hot on my ear as you whisper sweet nothings,
And I never want to stop.
When we talk I hang on every single word you say, like it's a life line that will save me from drowning in hopeless reality,
And I never want to hang up.
When you tell me you love me I forget everything else, and all that matters is you and that one truth,
And I never want you to change your mind.
When I'm with you everything falls into place, I have no troubles and no fears, no worries, no cares, you make me feel like everything really will be ok,
And I never want to say goodbye.
When we say goodbye, every time it gets a little harder, the kisses get a little longer, your embrace gets a little tighter, and I fall a little further in love with everything that is you,
And I never want you to leave.
When I sit in the quiet, after everyone else has already gone to bed, I hear whispers that can only be some higher power, telling me that you are the man I'm meant to be with,
And I never want to go to sleep.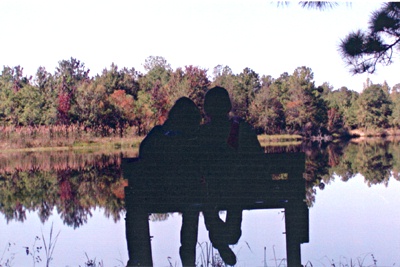 © Heather J., Slidell, LA