I ask you.
June 14, 2012
I am not always honest, not always true,
Does that make me a liar, I ask you.

I tried the truth, they did not understand,
Always on the wrong conclusion they'd land,
They'd point fingers at me and then accuse,
When truth wouldn't work, I had to make an excuse.
Did that make a liar, I ask you.

That other day, for a dear friend I had lied,
I had promised to always stand by her side
I fulfilled my promise, and the truth I hid
And I didn't care if I made the right bid.
Does that make me a liar, I ask you.

The black and the white strings are so entangled,
It has me always completely mangled,
And everyday I ask myself, "What made me a liar?"
And soon after I'd wonder, "Am I really a liar?"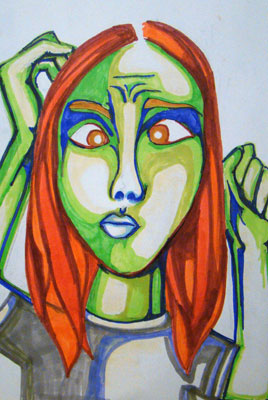 © Michelle L., Syosset, NY