Rewriting Sonnet XLII
June 12, 2012
I will not repeat my past—
I wrote that long ago, my guardian angel then peering into sky;
Accepting my commitment with a confirming reply.
At last, I myself peered into Heaven's gates,
Seeing not God, but you,
Accompanied by angels in your wake.
I, previously burdened by the sicknesses of this world,
Then quickly left them behind: no longer to take hold.
For with you in sight,
My pilgrim's staff sprung forth with new life.
No longer do I desire to repeat my past:
Engrave for me my future; my epigraph.
Hopelessness consumed me, my love,
Until you came to me, from above.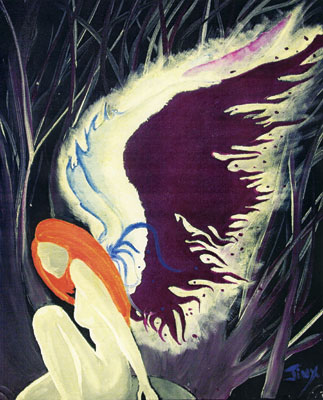 © Megan B., Youngstown, OH