Uncommon Bride, 1946
April 20, 2012
I.

Humbly sincerely
I thank you sir
For the pale blue
Hat you
Sent me.

But do not think I am unaware
That it would look better
Set atop a pale complexion.

II.

White roses please,
Yes white,
And a white dress to match
With a white veil
Delicate like
My bridegroom's hands
White like
My bridegroom's hands

His suit
Dark please,
Starless night,
Sunless day,

So we
Will match
Each other.

III.

Pink the flower salesman,
And grayish my father-in-law,
My bridegroom
Ice-colored
The ring bearer
Very
Nearly
Cinnamon because of his
Florida sun down south

(My bridegroom's aunt –
Almost
Green
!)

But everyone stares
At me.

IV.

I am not because of war.
I tell myself this
And it is what my bridegroom tells me,
The varicose scars on his ice hands
Bridling at their stares.

Love is the willingness to lie to each other,
Like a bridegroom and bride
Feeding each other hollow cake.

It's not a question.
It's tradition.

That is all.

V.

I was not made
To be squeezed into silk,

I was not made
For an ice-colored coward patriot
Who winced at gunfire,

I was not made
For flowers paler and weaker then myself,
I am not for New England autumns
Springs winters summers

Weddings
Funerals

The angles and lines
Of the crosses on the walls
Sharp enough to cut

Their stone-fog-water-colored eyes
Cold enough to hurt

But if I close my eyes,
The world goes dark,
And I
Am among
My equals.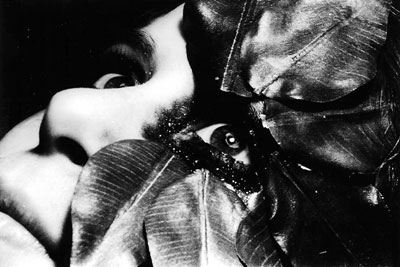 © Marissa S., Westminster, CO