Technology
March 12, 2012
Qwerty Wordy
Text away.
Another talk-less
Modern day.

Conversations we have lost
That require face to face.
All because this changing world
Wants a faster pace.

With all these things "better" for us,
You've lost a personal touch.
When our kids are all grown up,
Don't expect much.

They wont drop in to say 'hello'
They'd rather text or instant chat.
When your complaining all alone
You have yourself to blame for that.

Another milestone has been accomplished
They'll send you pictures just like that,
Wouldn't you rather be there yourself?
Too bad it's after the fact.

It can be good, but we make it bad.
with these obsessive able little gadgets
Its as if we'll die without them
You'll live, trust me about this.

So next time you need to text your BFF,
Put your phone down, you'll thank me.
Drive to her house tell her in person.
You don't need technology.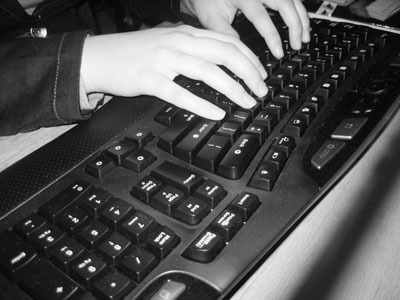 © Paige R., Perry, OH