Nothing worth Remembering
February 17, 2012
A box in an attic
In a dark, dusty room
Filled with pictures, once memories,
Forgotten too soon.
One face among many
A smile long gone
A story now lost
To generations moved on.
"Who was she, Mommy?"
The wonderer asks
Of the one not remembered
Dissolved in the past.
And no one can answer
Because how could they know,
As they stare at blank pages,
How this story goes?
Did she love?
Did she bleed?
Did she cry as she died?
Did she want?
Did she dream?
Or not bother to try?
But nobody knows
And none of them care
For the anonymous girl
Who's left smiling there
With a ballad unwritten
A story untold
Content to do nothing
Until she grew old.

So the last of her dies
As her picture is tossed
Back in with the others;
Forgotten. Lost.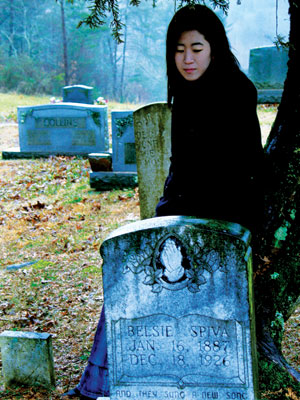 © Michelle B., Blairsville, GA